Not your typical bean counter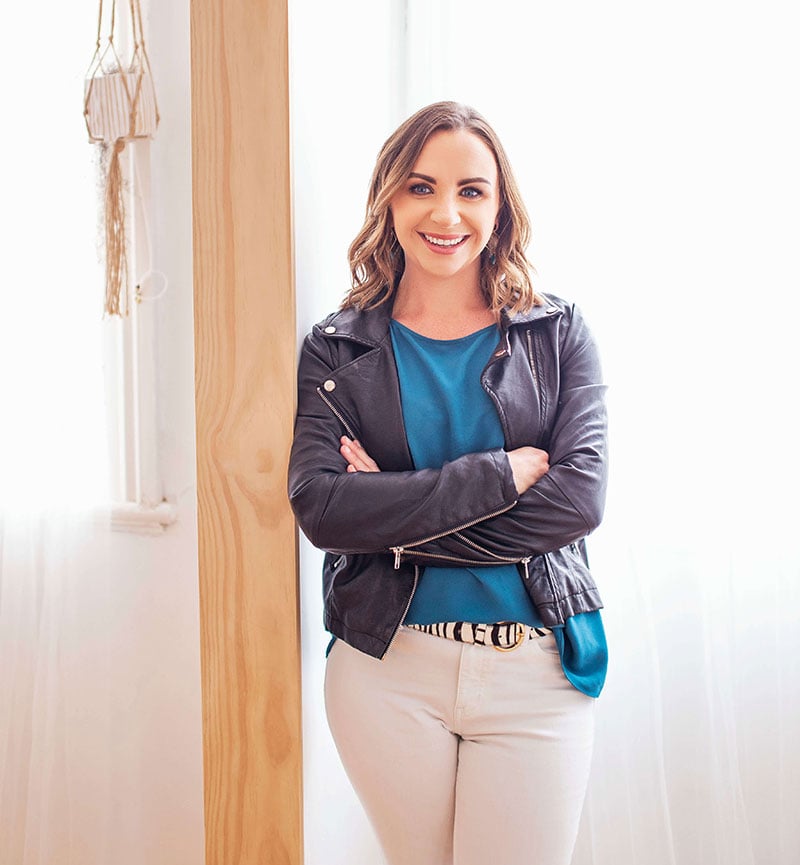 I'm a cheerleader for women and an accountant bursting with personality. That's right – we do exist, and we genuinely care about the success of our amazing clients.
Whether you're looking for a leg-up on the business front or some woman-to-woman advice about those dreaded taxes, The Woman's Accountant has got your back. Always.
I'm grateful to be an award-winning international entrepreneur, and the idea for creating The Women's Accountant was plucked out of my passion for helping women kick some serious goals in business.
I've been through it all first-hand and know just how tough it can be out there. With over 10 years of experience across a range of industries, I have problem-solved the lows and revelled in the highs of running your own business.
The Women's Accountant is my way of using my knowledge and experience to cut the accounting BS and support other boss ladies in their business journeys.
I ran a successful accounting firm for many years before deciding it was about time that someone injected some fun into the industry.  So let's have a laugh and plan your business' approach to world domination – without the fluff.
Qualifications 
Bachelor of Commerce – Accounting
Fellow of the National Tax Agents Association (NTAA) 
Registered Tax Agent
Justice of the Peace – Qld
"Emma is an amazing, enthusiastic accountant and we are so fortunate to have her looking after our business requirements. She has an eye for detail, is community conscious, empathetic, and always considers her client's business needs. Her personal touch is an inspiring skill and we commend Emma on all her achievements."

You wouldn't waste your time on people who don't build you up, support you and help you find success. So, it makes sense that you shouldn't punish your business with an accountant who doesn't do those things either. The Women's Accountant stands for everything that your accountant should, with a genuine interest in the success of your business while offering a dose of inspiration and guidance.
Because I have a life of my own, I understand there's more to life than business alone. I also understand that when business is thriving, so can the other areas of life and that's what I want for other women in business.
I have enjoyed many highlights throughout my time in business so far. From being named the 2017 Dalby Chamber Commerce and Industry 'Young Business Owner of the Year', to having the honour of meeting Queen Elizabeth II as the treasurer of Myall Youth and Community Centre in 2011. I was also nominated for the 2019 Top 50 Women in Accounting and a Regional Business Finalist! All of which has come with a world of hard work, overcoming of fears and some solid strategies.
Having said that, I know it can get pretty lonely sometimes in business. It's not always lollipops and rainbows. We all have fears, financial risk and time management struggles. The vision I have for my clients is always to achieve success in business and life, and that isn't limited to financial success.
Let's chat! Pop into the office, take a seat, and lay your craziest ideas out on the table. I'm ready to walk with you the whole way, no matter where your business journey takes us.
And if you think something's too crazy – try me. I dare you.
Want to Know More about My Achievements?
Well I am happy to oblige! Here is a full list of my awards and recognitions. I hold these close to my heart as testament to what I have been able to achieve with a bit of elbow grease and the will to grow my business.
2019 - Top 50 Women in Accounting Nominee
Feb 2019 Practice Ignition
2018 - Awardee of Merit Certificate
Nov 2018 Women in Business Awards
2017 "Young Business Owner of the Year" Award
Oct 2017 Dalby Chamber of Commerce & Industry
Awarded the "Small Business of the Year Award"
Oct 2017  Dalby Chamber of Commerce & Industry
Awarded the "People's Choice" - Professional and Business Services
Oct 2016 Dalby Chamber of Commerce & Industry
Meeting with Queen Elizabeth II
Queensland State Government
Copyright 2019 - The Women's Accountant