From taxation advice to self-managed super funds, The Women's Accountant is here to help you kick some serious business goals.
Helping you grow
It's no secret that a flourishing business leads to a fuller, more fulfilled life, and we're here to give you that much-needed push up the ladder of success – no matter your current business stage.
Decoding the crap
Xero who? We're here to uncomplicate the complicated, offering everything from tax help to bookkeeping services and no-fuss business development.
Making numbers sexy
We want you to get excited about numbers again. Armed with a calculator and a cup of good coffee, there's nothing a woman isn't capable of (except maybe turning down a second coffee).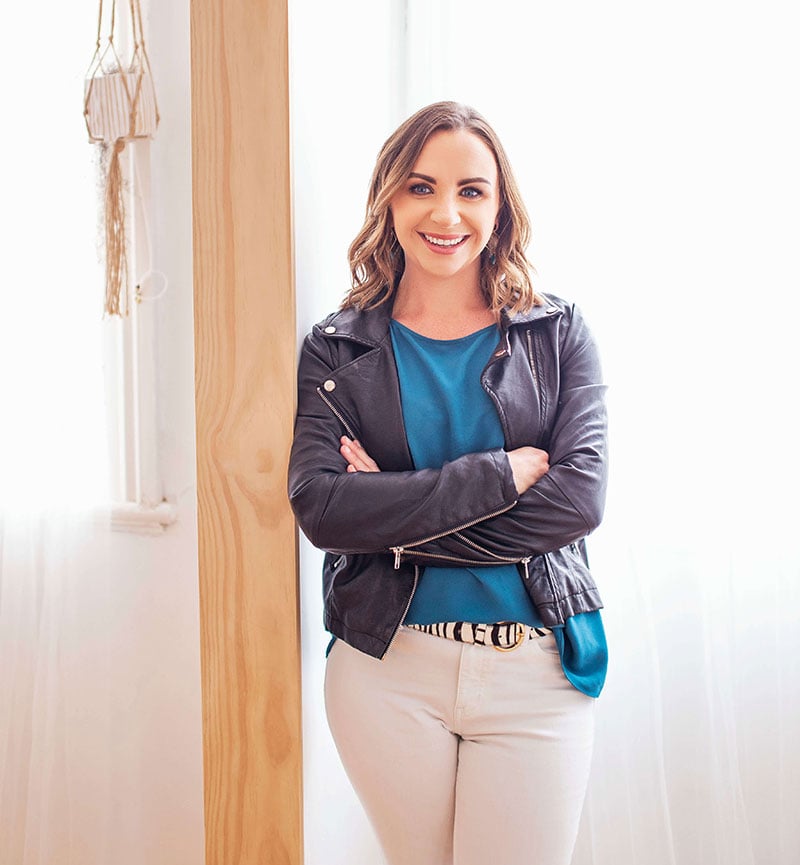 Head-to-toe business strategy for boss ladies
The Women's Accountant is a women-led niche accounting firm, and it's our mission to build and maintain strong relationships with our clients on their journey to success.
We work closely as a business partner with badass women who are forging their own path. You've got the dream, and we provide the tools to get there (as well as refreshments along the way).
Our services include accounting, compliance, business management, and taxation advice, assisting women to manage and grow their businesses without ever losing sight of their core values.
The Women's Accountant also offers professional presentation and public speaking services if your function requires a little no-nonsense pick-me-up!
"Emma has been a partner for a long while now, and we have been working together with great success. Engaging with Emma has always been a fun, straightforward, and inspiring process, and she delivers exceptional outcomes every time."
Here is an inexhaustive list of no-fuss services provided by The Women's Accountant. Each growth strategy session is unique and adaptable, tailored to the needs of the individual client.
Business & Taxation Advice
Looking for that little loophole to save some extra cash? The Women's Accountant will run you through the tips and tricks of the tax trade, no matter your current level of knowledge.
Capital Gains Tax
Not to be confused with the gains you're making at the gym, Capital Gains Tax is all about selling real estate or shares, and we're here to make sense of your assessable income.
Succession Planning
When someone's time is up with your business – whether they've moved on, retired, or run away to the Bahamas – it's important to have a backup ready to replace them.
Self Managed Super Funds
If you're the type of lady who likes being in charge, then you may want to set up a self-managed super fund. Chat with us about what it means to be fully in control of your retirement benefits.
GST compliance
If your business doesn't comply with that 10% Goods and Services Tax, then you're 100% screwed. Stay on the safe side and hit us up for some high-quality GST compliance advice.
Deceased Estates
Life is complicated, but sometimes death can be even more of a headache. Let us make it a little easier to divvy up your loved one's assets and property.
Bookkeeping Services
If only bookkeeping involved retaining every edition of Candace Bushnell's Sex and the City. Until that happens, The Women's Accountant is happy to handle your sales, receipts, and business records.
Business Structuring & Development
Rome wasn't built in a day, but your business could be built after a growth strategy session with us. Let Emma's wealth of invaluable experience guide you in your business development decisions – big or small.
Presentations and keynote speaking
The Women's Accountant isn't just all talk, but we sure are good at it. Emma has extensive experience in delivering addresses at a number of major events, including International Women's Day, World Entrepreneurs day, Entrepreneurs Exposed and a number of other engagements.
Feel free to reach out to us if you'd like to enlist Emma's conversational skills for a larger audience! The Women's Accountant is particularly interested in speaking about women's empowerment, business, and entrepreneurship.
Some of the incredible women-led brands we have partnered with:
Copyright 2021 - The Women's Accountant